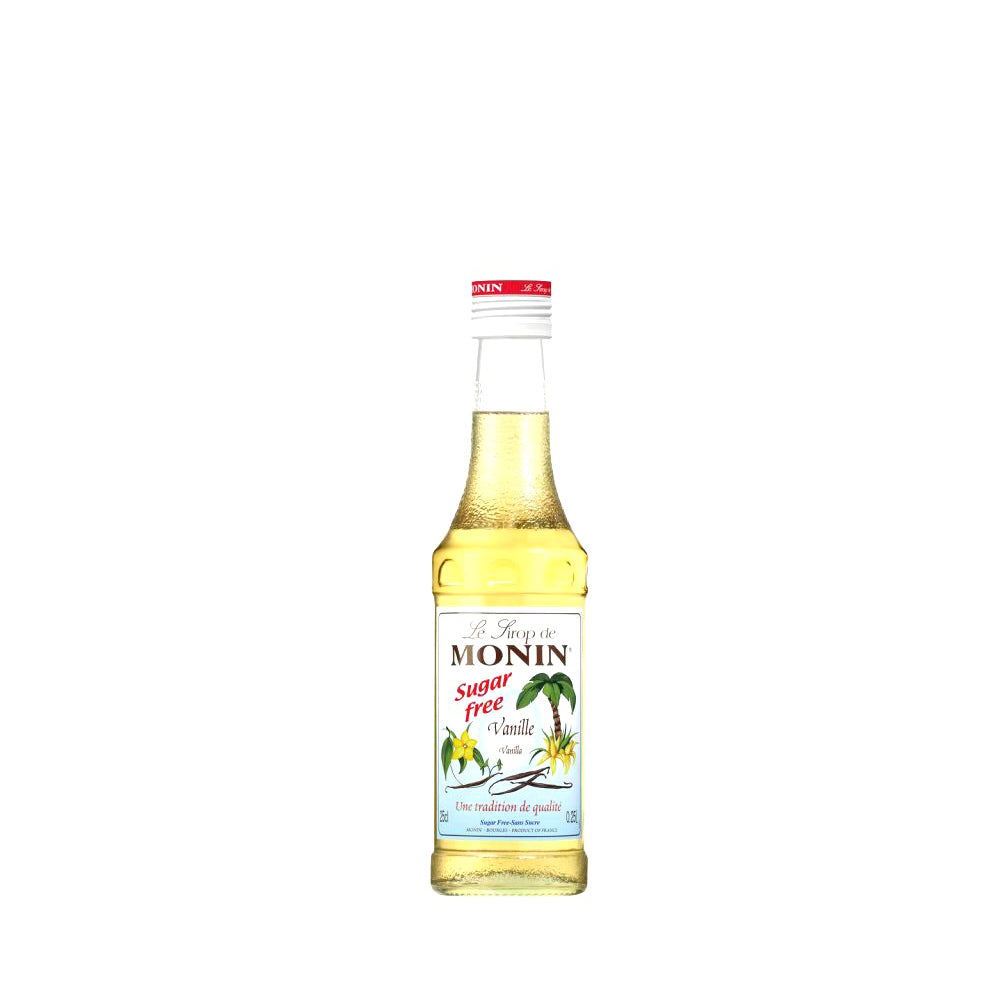 Monin Flavouring Syrup - Sugar Free Vanilla 250 ml
Regular price
LE 165.00
/
Tax included.
Shipping
calculated at checkout.
---
MONIN VanillaSugar Free syrup has an exquisite, premium flavour, with a pure delicate taste probably the reason it is one of the top three coffee flavours.MONIN Vanilla syrup is a great complement of nut flavours in latte applications.
MONINFrench VanillaSugar Free is made with sucralose which is a no-calorie sweetener. Sucralose, being derived directly from sugar, offers a sweet sensation without the usual metallic aftertaste experienced with other sweeteners. It is proven to be perfectly safe for all (children, pregnant women, diabetics). Indulge yourself with the flavourful sensation of vanilla.
Colour:Slightly amber
Tasting notes:Vanilla notes in combination with exotic flavours.
Applications:One of the most versatile syrup flavours, enhancing almost anything and creating mouth-watering coffees, hot chocolates, dessert drinks, milkshakes, and mocktails.It also fits perfectly in a tea preparation in addition to berry flavours.You canmix it with juices such as orange, pineapple, and banana, or in an iced tea application.
Ingredients:Water, Bulking Agent: Polydextrose, Flavouring, Thickener: Cellulose Gum, Acid: Tartaric Acid, Sweeteners: Sucralose, Preservatives: Potassium Sorbate, Sodium Benzoate, Contains Vanilla Extract