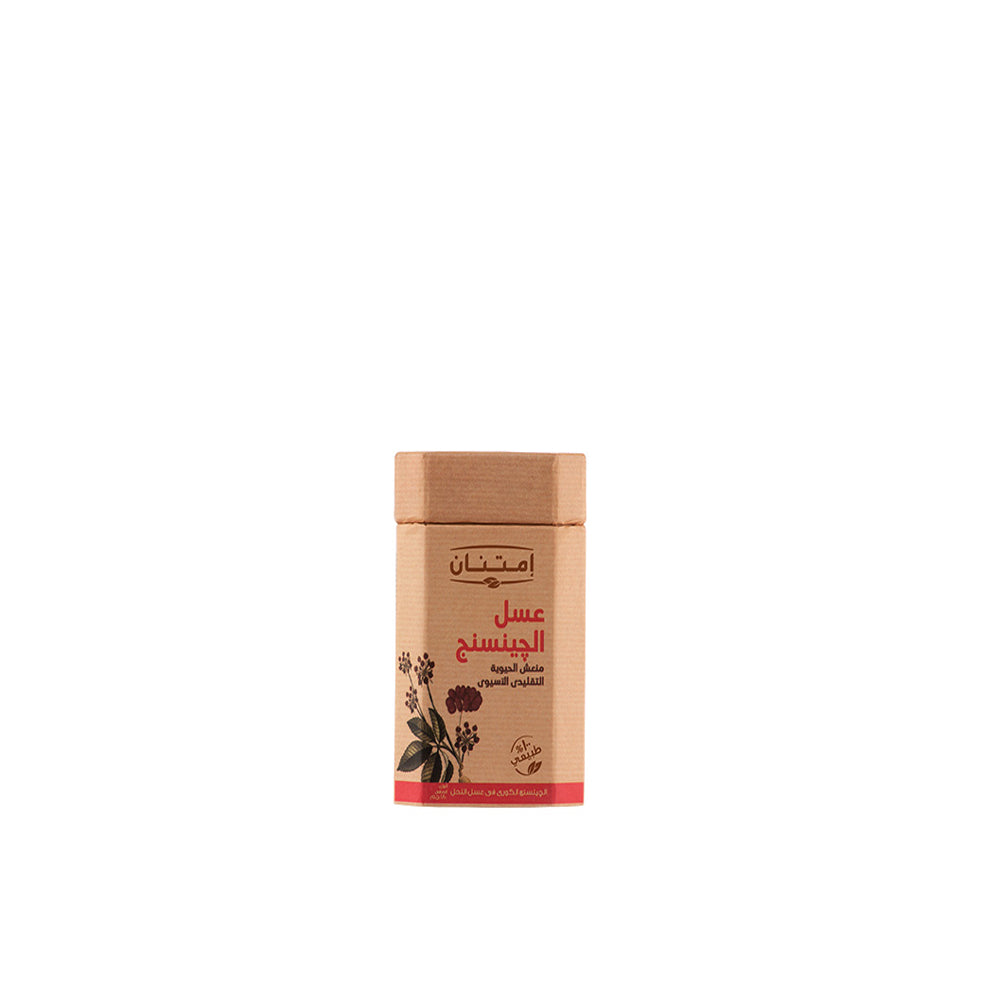 Imtenan - Ginseng Honey - 180 g
Regular price
LE 185.00
/
Tax included.
Shipping
calculated at checkout.
---
Ginseng is considered one of the top 10 youth-preserving foods in the world.Red Korean Panax Ginseng Root Powder in 100% Natural Bee Honey from Imtenanhelps improve your intake of essential nutrients, helps restore vitality, provides physical strength, reduces fatigue, improves memory and concentration, enhances sexual excellence and libido and is an immune booster.
Ingredients:Red Korean Panax ginseng root powder Natural citrus flower bee honey.
Warning: Do not use in cases of pregnancy, nursing, or for children under 18 years old. Do not use in heart disease or hypertension. Use cautiously with anticoagulants. Large doses of this honey may cause insomnia.